05-10-2021
KIRMES EUROPEAN STAR AWARDS 2021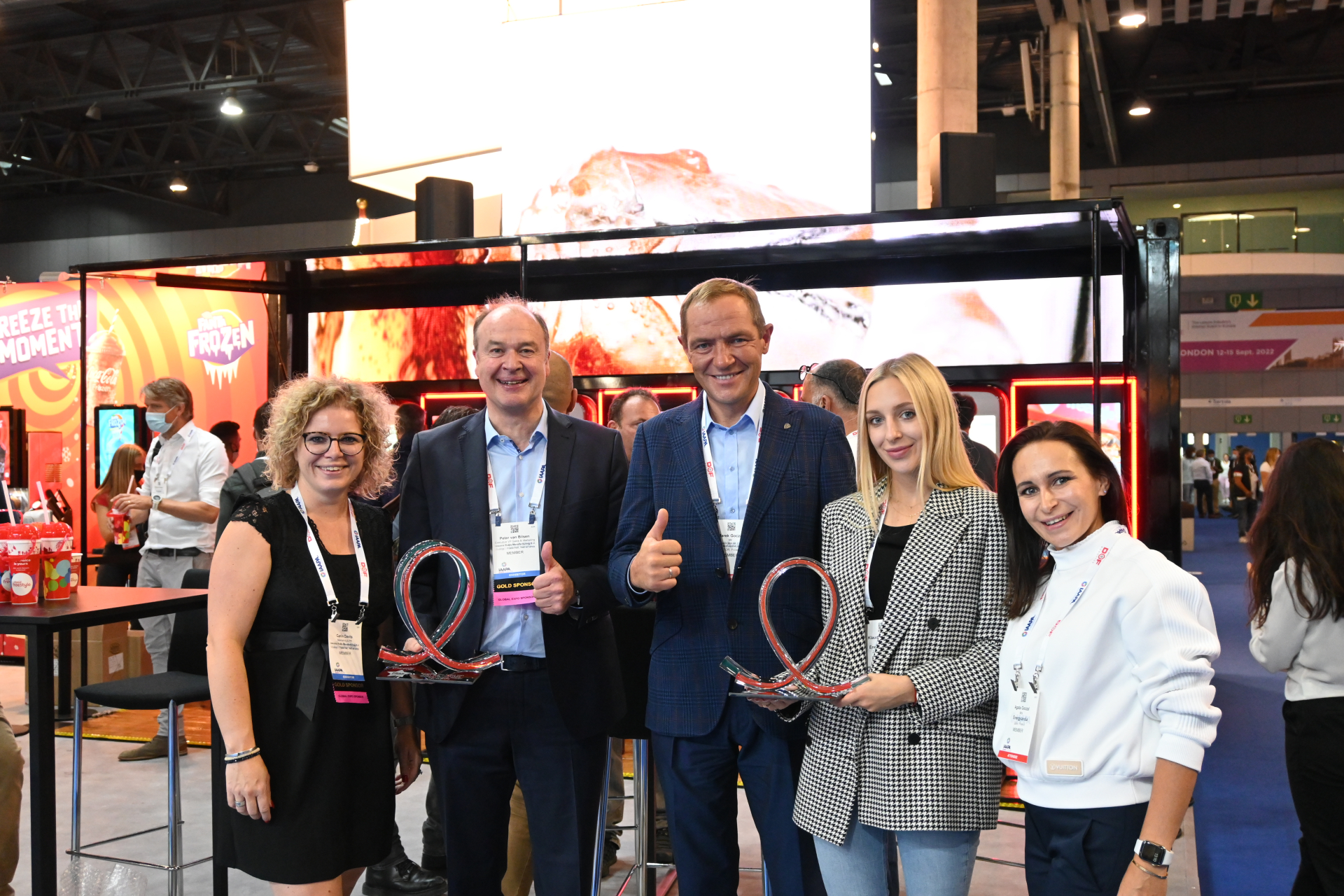 Vekoma Rides is very proud to announce that our Super Shockwave Double Launch Coaster 'Abyssus' at Energylandia in Poland has won a European Star Award and finished in 4th place in the category "Europe's best new coasters 2021"!
During the IAAPA EXPO EUROPE 2021 in Barcelona, the Vekoma Rides team and owners of the Polish themepark Energylandia received this award.
On July 14th, EnergyLandia in Poland has officially opened the new themed area Aqualantis featuring Vekoma Rides' Super Shockwave Double Launch Coaster! 'Abyssus' is 38,5m high, reaches a top speed of 100km per hour and has a total length of 1316m! It has a variable lay-out with high pacing and unique and surprising elements with numerous inversions, airtime hills and forceful turns and twists. A unique combination of thrills that doesn't let up until the final turn!
Thank you all for voting and we appreciate this recognition and honor. Congratulations to all the winners in the different categories!
Back to news