29-06-2020
CONGRATULATIONS TO ERLEBNISPARK TRIPSDRILL WITH THE OPENING OF 2 VEKOMA COASTERS!

Forged in steel, tempered by imagination
As the global attractions industry works through the global COVID-19 crisis, Vekoma Rides is happy to
announce that the project for Erlebnispark Tripsdrill GmbH & Co. KG has been completed and two new
unique Vekoma coasters are now open to the public!
The Family Boomerang Coaster named "Volldampf" ("Full Steam Ahead") and sensational Suspended
Thrill Coaster named "Hals-über-Kopf" ("Head over Heels") are two highly themed coasters that
feature a unique intertwined layout, crossing each other several times.
Thematically, both rides will have a regional reference. The Family Boomerang will run forwards and
backwards and is inspired by one of the most famous Swabian folk songs called
"Swäbischen Eisenbahn". The design of the coaster train is created in the style of a 19th century steam
locomotive. The theming of the Suspended Thrill Coaster is referring to the local heroic story of the
"Sieben Schwaben"("Seven Swabians"). This spectacular roller coaster will be more than 30 meters
high and about 800m long. Numerous inversions, airtime moments, 4 loopings and a top speed of 80
km/h will guarantee a smooth and exciting ride and is a world's first!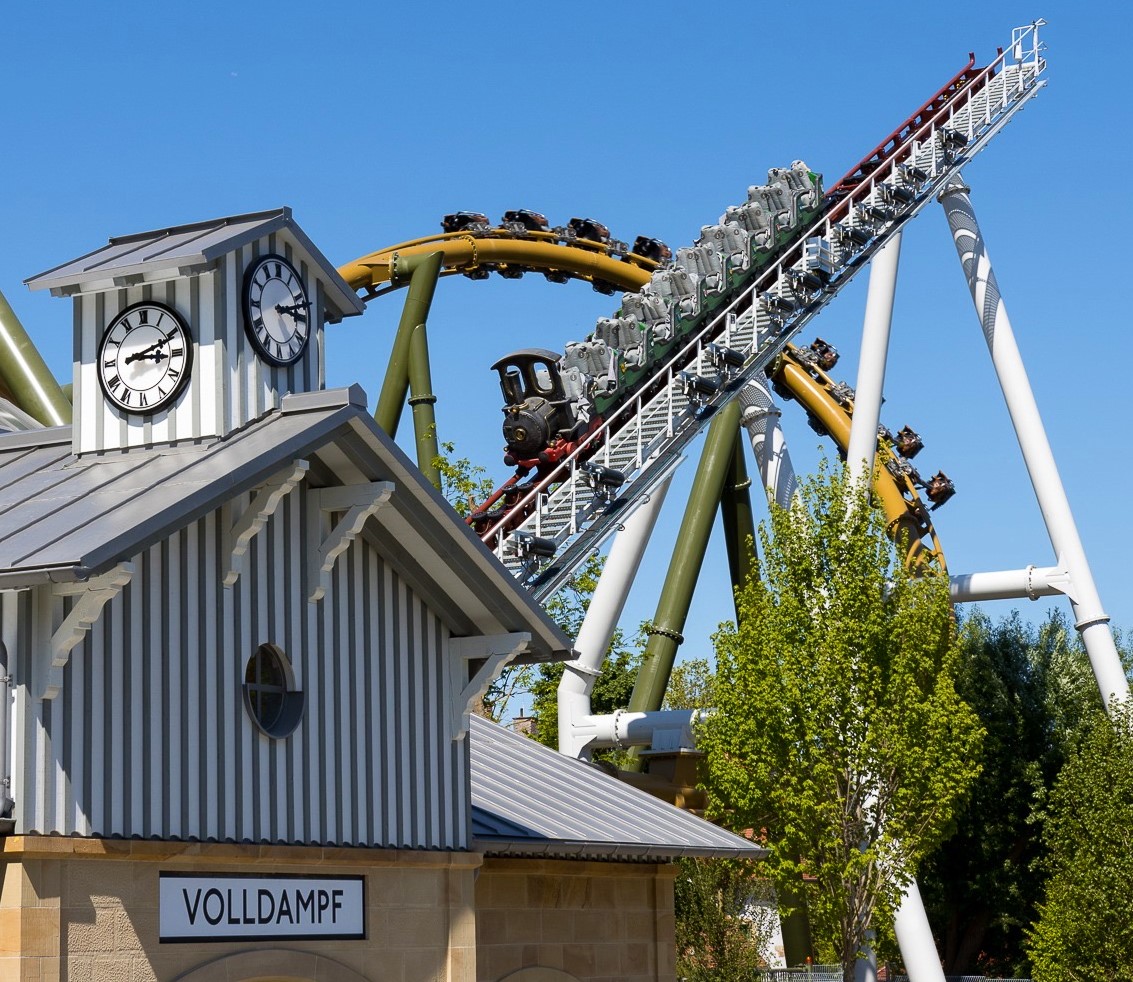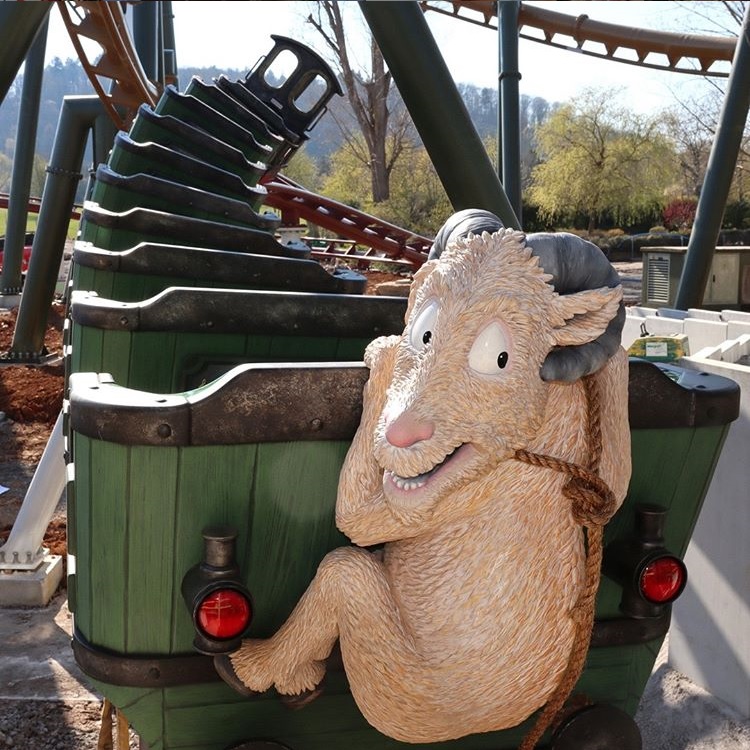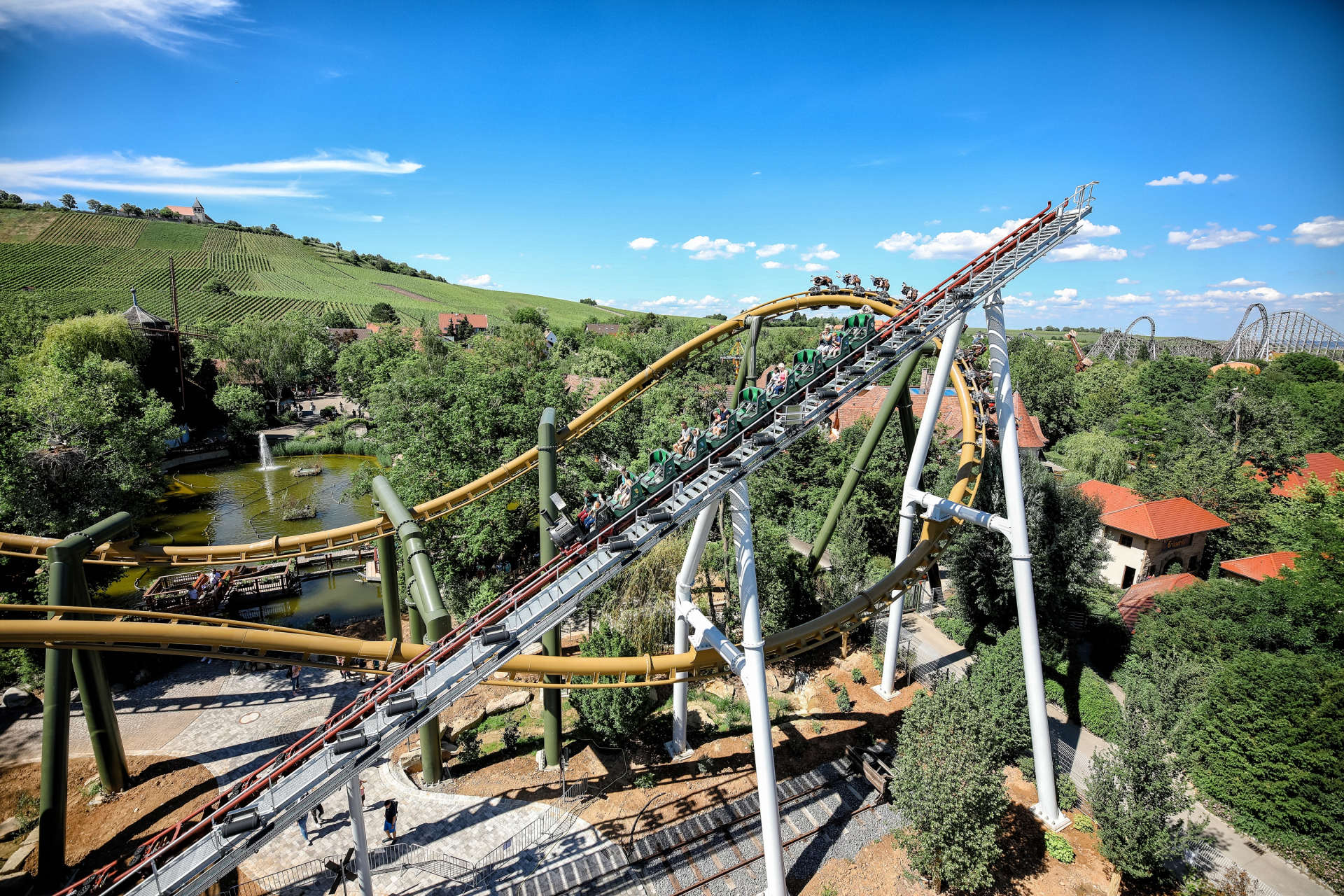 Back to news