29-06-2020
CONGRATULATIONS TO FÅRUP SOMMERLAND WITH THE OPENING OF 'SAVEN'!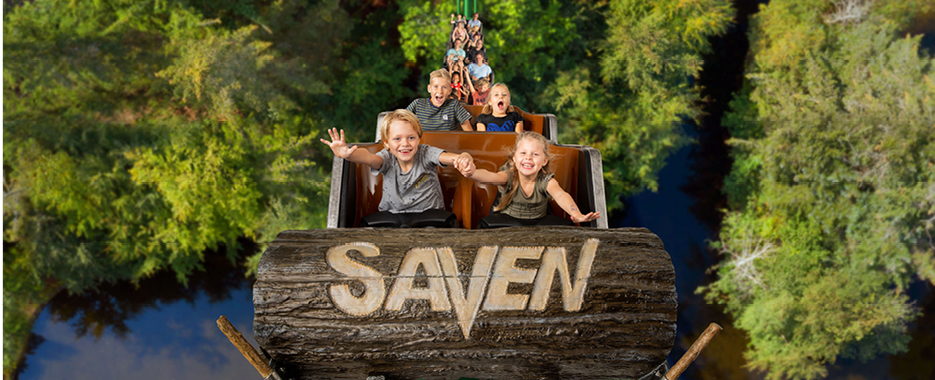 Vekoma is happy to announce that Fårup Sommerland in Denmark has officially inaugurated their new Custom Designed Family Boomerang Spirit called 'Saven' on Friday June 5th. The children of class 2.C of the Dronninglund school who had won the Fårup Sommerland school contest, were the special VIP guests during the official opening!

Family adventure!
Key elements of the Boomerang's success are incorporated into this ride such as the forward/backward run, double use of track, compact footprint, imposing structure and high marketing value. This Family Boomerang Spirit is the perfect coaster for families who like to be thrilled. The unique layout and ride experience of riding forward and backward gives double fun!
The height restriction of 95cm and 4 years old makes this the perfect way for smaller children to experience a unique coaster ride. The wider bodies and individual lap bar innovation allow for parents to ride safely with their little children, or individuals riding alone in one coach, with increased comfort and safety.
The ride has several exciting coaster elements with left-right swerving, sudden speed bursts, camel backs, a tunnel and water splash. With a maximum speed of 60km/h, 24 meter height and maximum gear of 2.8G, this ride offers enough excitement for children, teens and adults to create a great and unforgettable family experience!

Custom Design Theming
Fårup Sommerland is a theme park that highly values environmentally friendly and responsible handling of the space and nature within the park. The reason why this coaster is called 'Saven' (saw), is that it cuts through the woods in the park and the theming is like an old lumber mill. A lot of natural elements have been used. Great example of this is shown in the fencing, the station building and colors of the track. They all fit within the surrounding landscape of the park. Even the length of the columns at the end of the ride have been adapted to keep the natural rise in the landscape. By using a themed painting, we created an authentic look for the train.
Layout
Based on a proven design from hundreds of tracks built over the years, each Vekoma Family Coaster has its special features, making it possible for our customers to choose from a wide selection. You can customize our standard models to fit virtually any site, landscape or theme.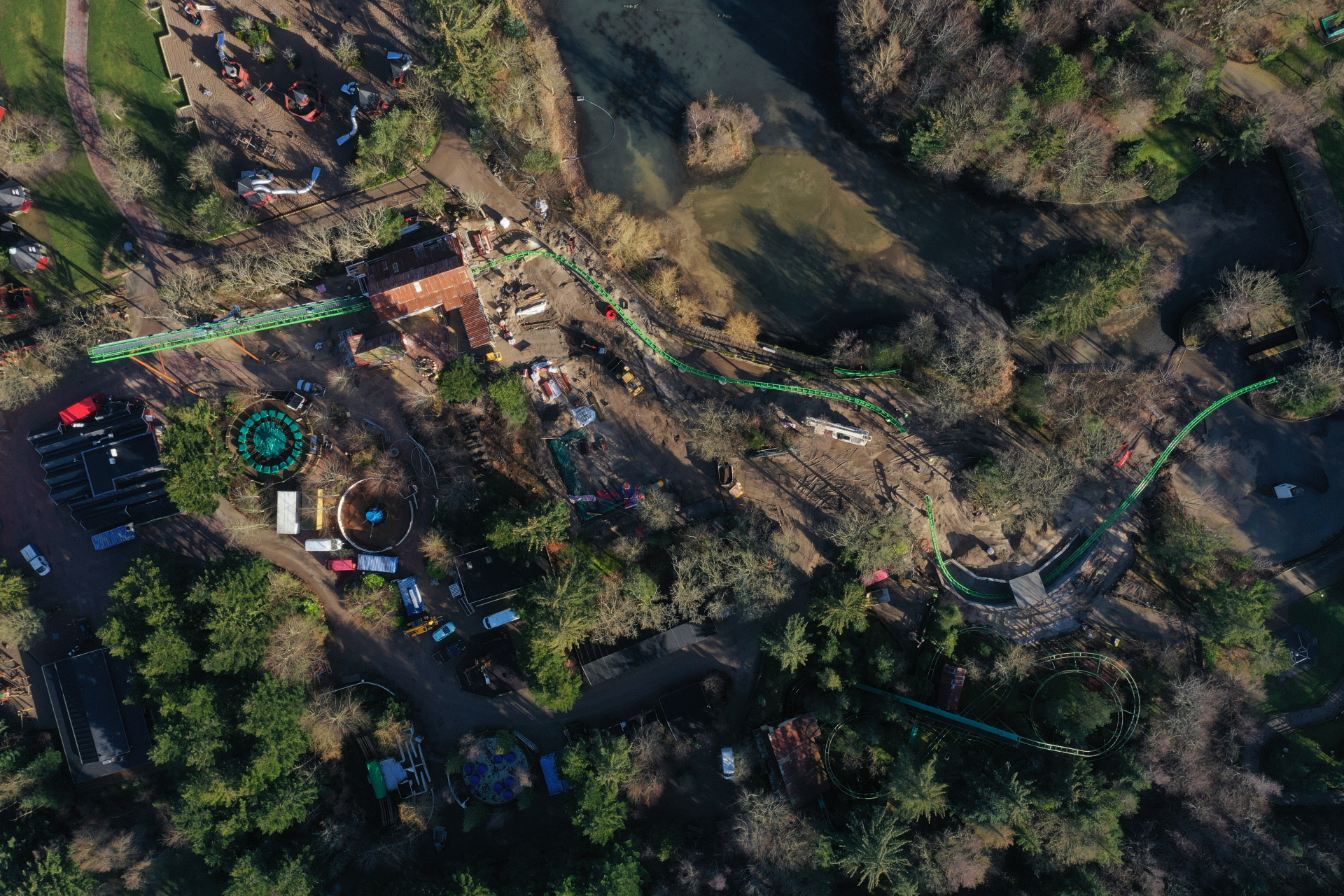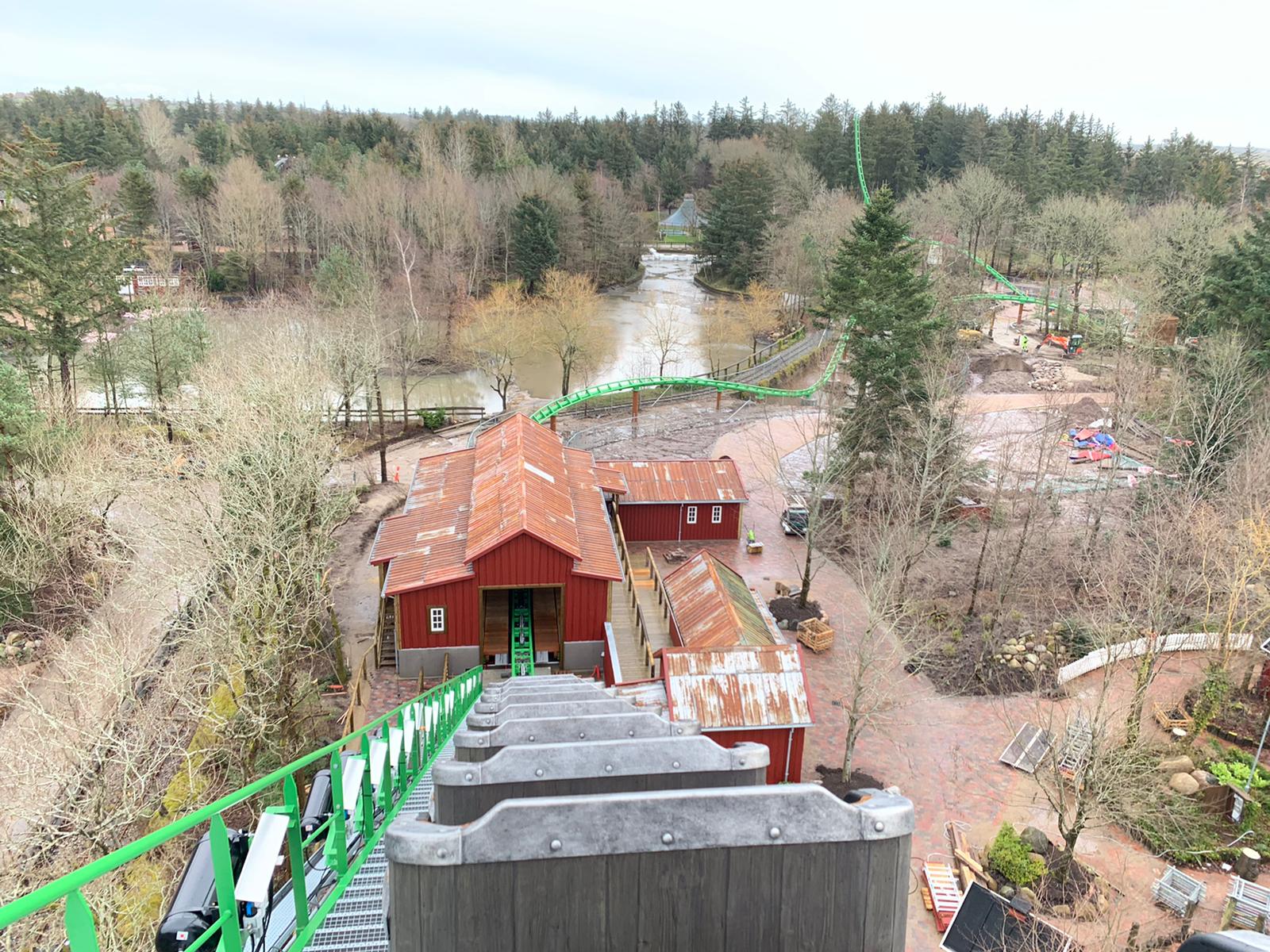 The 238m track length which is beautifully stretched out throughout the park of Fårup Sommerland, makes this Family Boomerang Spirit so unique. The out and back design symbolizes the movement of a saw and guests will have a complete different ride experience, rather than the standard Family Boomerang Rebound.
Are you ready to meet 'Saven'?
Back to news