14-07-2022
CONGRATULATIONS TO THE FANTAWILD GROUP WITH THE OPENING OF 'INVINCIBLE WARRIORS'!
RENEGADE LOOPING COASTER
On July 9th the Fantawild Group has officially opened the new theme park FT Wild Land in Taizhou featuring Vekoma Rides' Renegade looping coaster - a newly designed high-speed, high thrill looping coaster. The variable lay-out with high pacing and unique and surprising elements includes 3 inversions.
The most unique feature of this design is the double station fly-through: the train crosses the station building not once, but twice at high speed. The first pass shoots right through the roof, while the seconds turns the train upside down through a corkscrew. The layout also features China's first Cutback Stall inversion, right after the first drop. This element rolls riders upside, pauses for a second while they float out or their seat, and then rolls them back upright. In total, the coaster provides no less than 13 airtime elements - even the 3 inversions will provide negative forces.
With a maximum speed of 82km per hour, 28.2m height and maximum gear of 4.2G, it's the perfect coaster for those who like to be thrilled!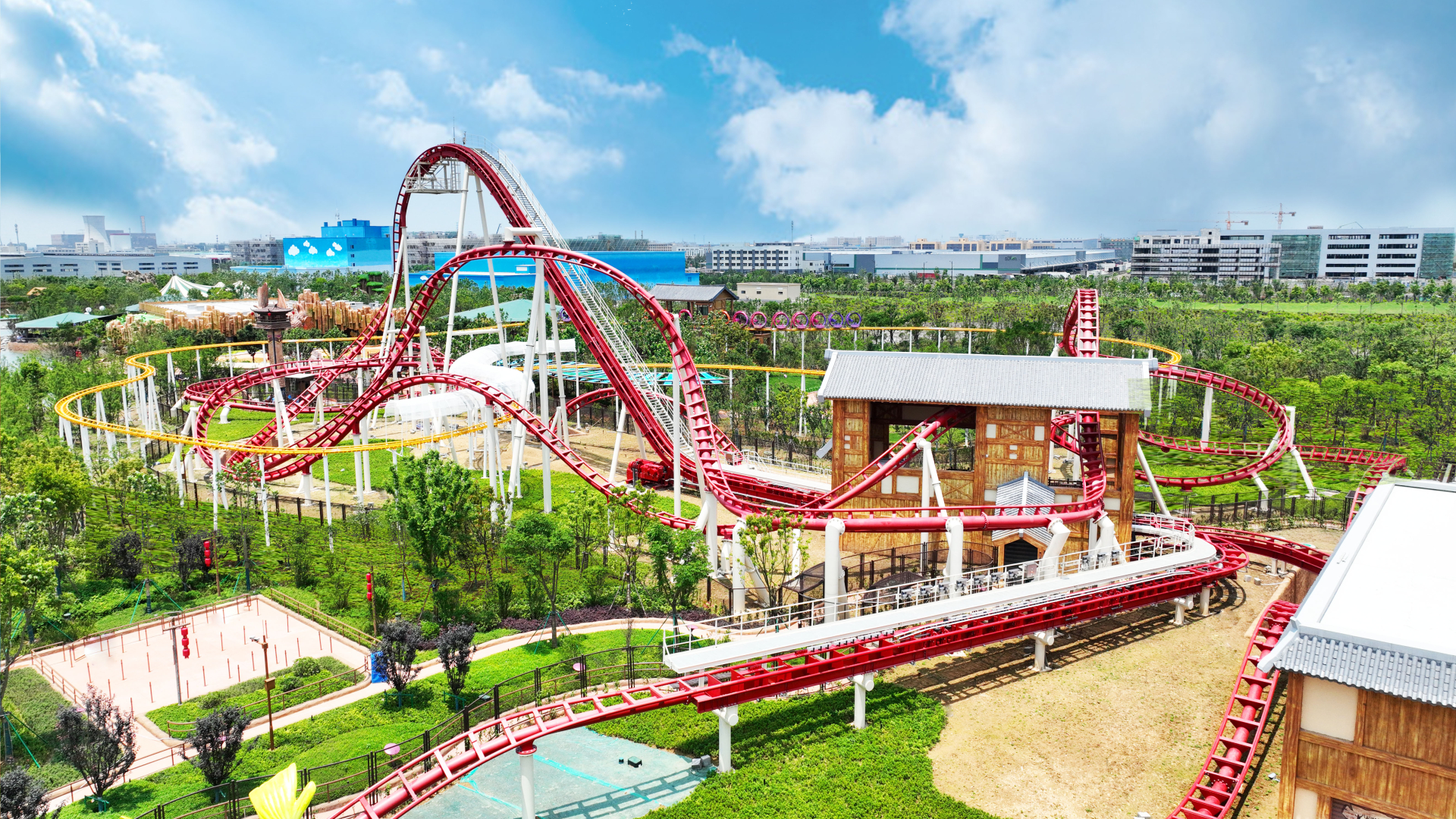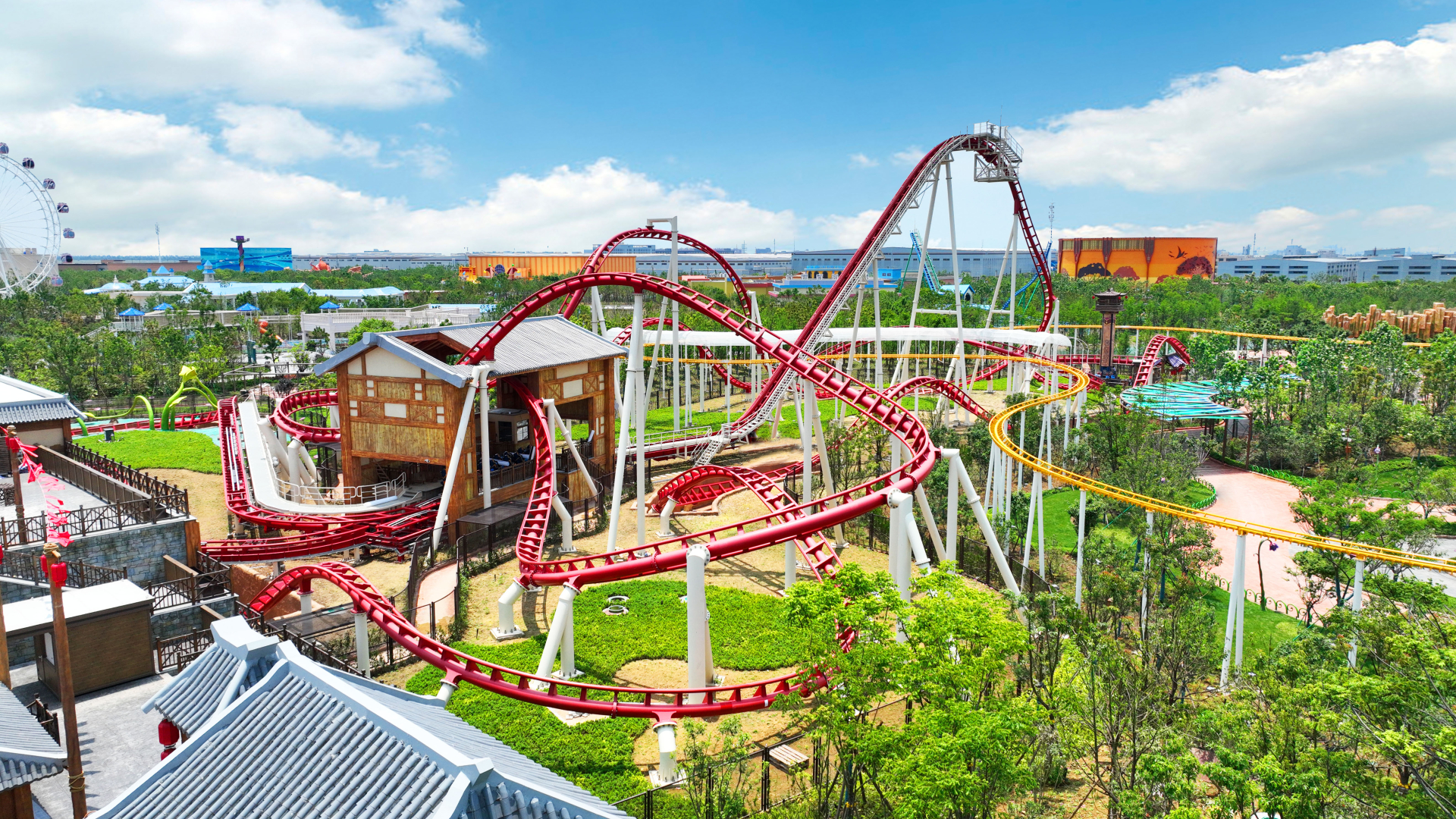 Back to news