06-10-2021
F.L.Y. - WINNER OF THE BLOOLOOP INNOVATION AWARD 2021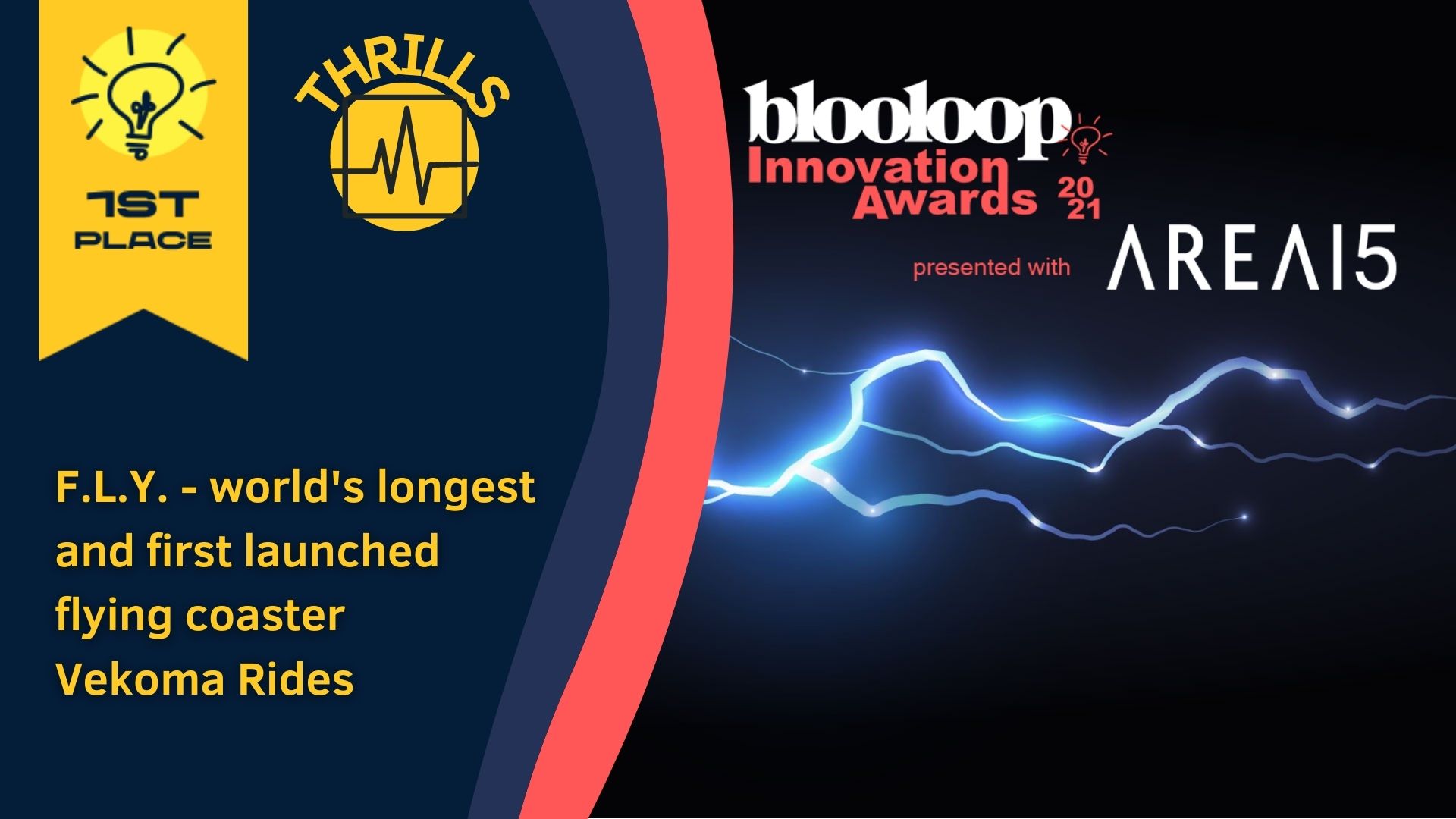 F.L.Y. - WINNER OF THE BLOOLOOP INNOVATION AWARD 2021 IN THE CATEGORY THRILLS!
We are happy to announce that our launched flying coaster F.L.Y. has won the BLOOLOOP INNOVATION AWARD 2021 in the category THRILLS!
This year Blooloop has launched the first-ever Blooloop Innovation Awards in partnership with AREA15. This collaboration is rooted in a shared philosophy; to celebrate the projects shaping the future of visitor attractions and immersive experiences. 2020 presented unique challenges worldwide, and we have seen companies within our industry respond with incredible dynamism and imagination.These awards seek to showcase that spirit of innovation.
The organization of the Blooloop Innovation Awards were looking for groundbreaking new projects, products, services and more that push the boundaries of what has been done before. They welcomed entries from across the visitor attractions business worldwide. From the design of the next generation of rides and attractions and the very latest exhibitions; to the creation of the transformative technologies and game-changing advances in sustainability, marketing and leadership, the Blooloop Innovation Awards are shining a spotlight on what the industry is doing and where it is going.
Category Thrills
From coasters to horror, attractions have been getting pulses racing for decades. Engineers, designers and storytellers are innovating with new rides, exhibits and experiences to make us scream! The judges, well-known thought leaders and industry experts, were looking for the most innovative products and projects driving the future of the visitor experience. The winners were announced at the virtual Blooloop V-Expo event, 4th–6th October 2021, online, live from AREA15.
The Blooloop Innovation Awards are hosted by blooloop.com, the world's most read website for visitor attractions professionals.
Back to news