17-12-2021
F.L.Y. - WINNER OF THE PARK WORLD EXCELLENCE AWARD 2021!
We are happy to announce that our launched flying coaster F.L.Y. - a milestone in the roller coaster industry - has been awarded with the PARK WORLD EXCELLENCE AWARD 2021 in the category "BEST ROLLERCOASTER"!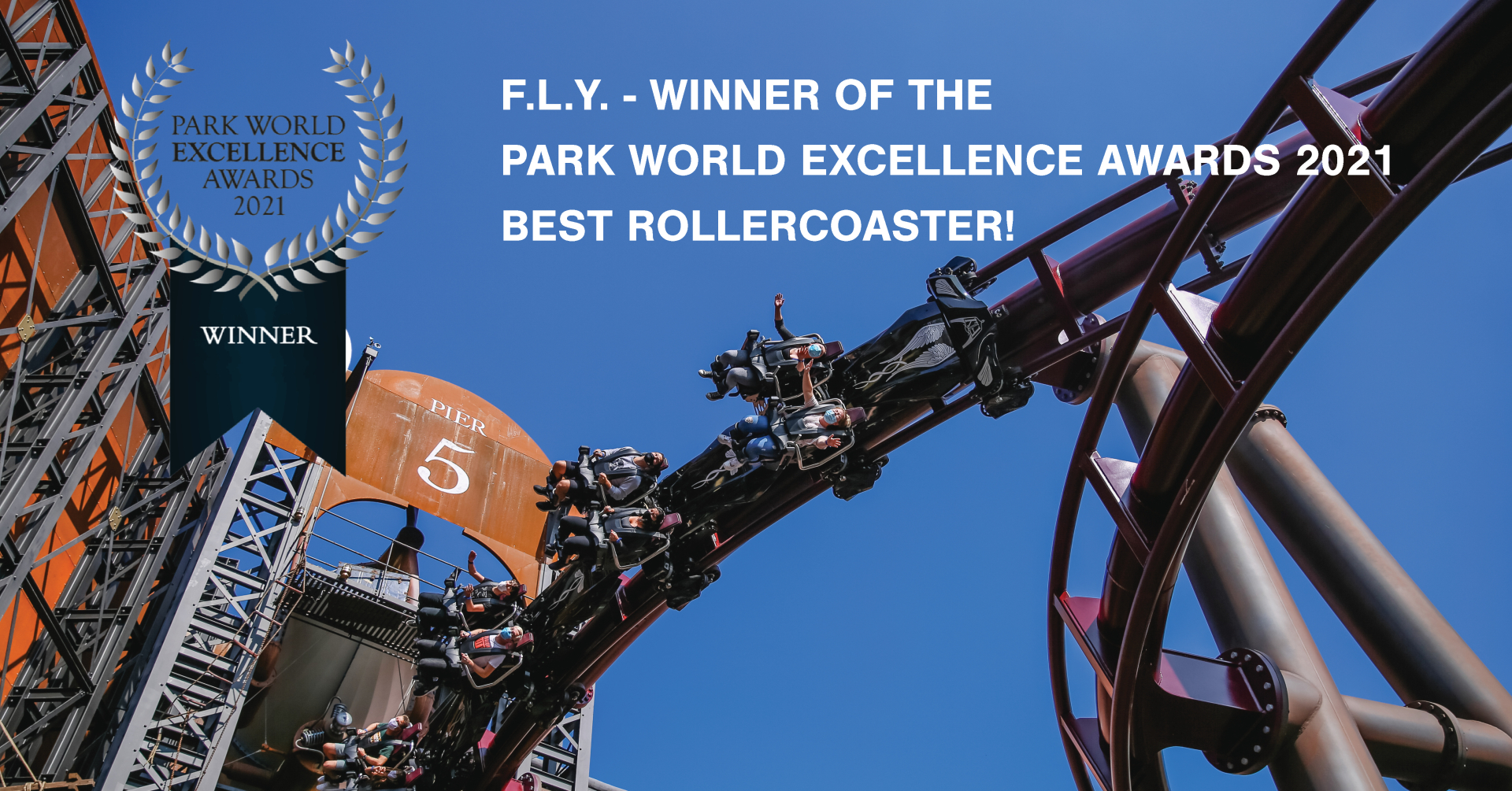 We feel honored to have received this award and consider this a token of appreciation from the judges and park guests for our quality, creativity and innovation. It is a crown on our work and accomplishments and on the excellent cooperation with the Phantasialand team. The combination of the different positions of riders, creating a free view dark ride section in combination with a thrill, makes this flying coaster a one of a kind in the roller coaster industry. Together with Phantasialand, it was our goal to create a pure flying sensation with the best possible passenger experience. With F.L.Y. we have created a flying experience like never seen before in the world. Park guests are really enthusiastic about the experience and the ride receives nothing but raving reviews!
Thank you for voting and congratulations to all winners in the different categories!
Back to news