15-09-2021
GOLDEN TICKET AWARDS 2021
Started in 1998, the Golden Ticket Awards were established by Amusement Today to shine a spotlight on the amusement park industry by recognizing the "Best of the Best." Today, they are among the most sought-after awards among theme parks, amusement parks, family entertainment centers and water parks.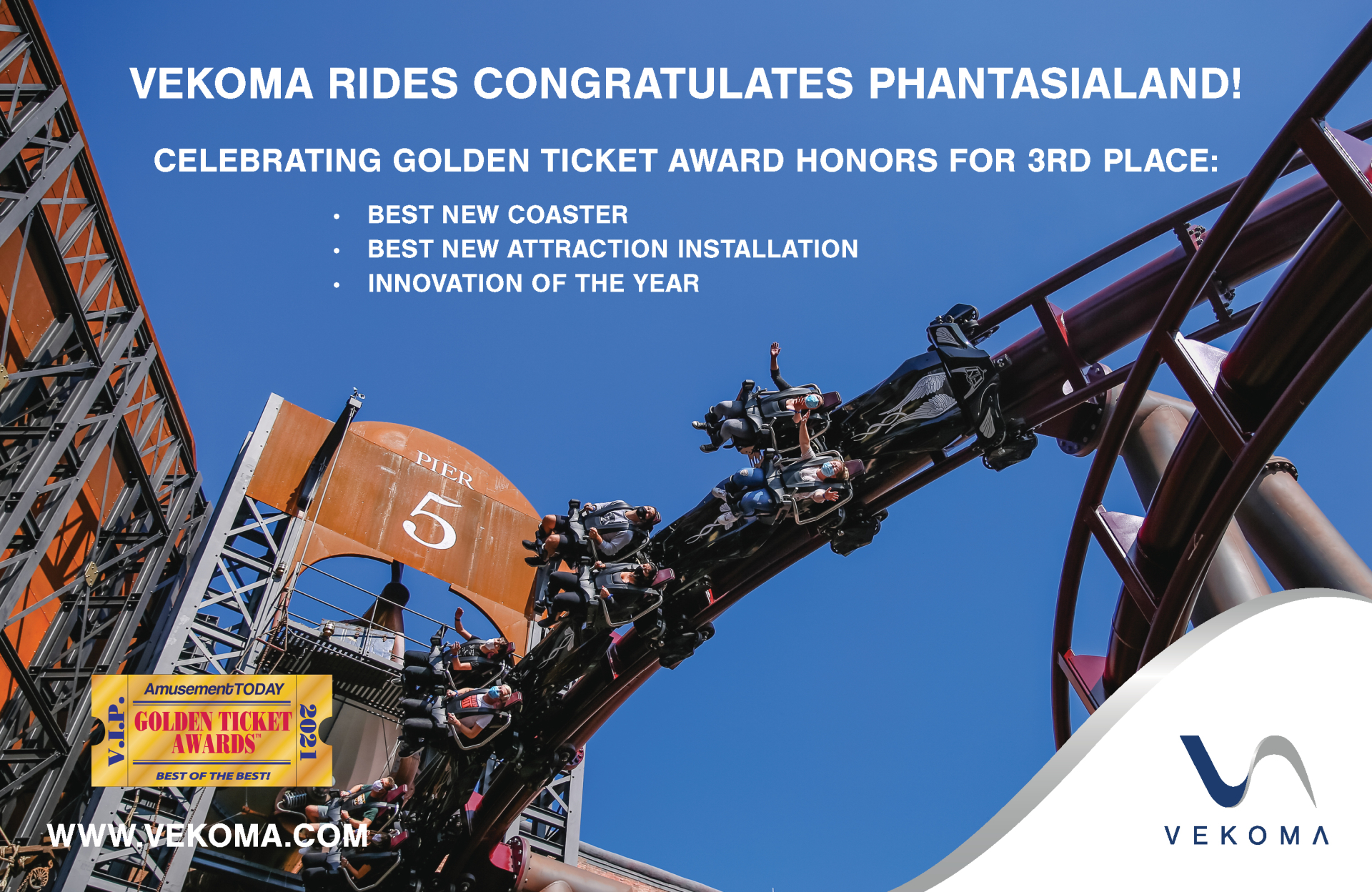 On September 9, Amusement Today released the results of its international poll. In addition to 23 categories voted on by the world's most experienced park aficionados, industry journalists and ride suppliers, four special awards were given to recognize significant contributions that exhibit perseverance and leadership.For its online awards announcement, AT presented the final results from the National Roller Coaster Museum and Archives in Plainview, Texas. Spotlighting many artifacts from the museum's collection, viewers can gain a glimpse of the ongoing progress at the nonprofit facility.
The online presentation of the awards can be found at www.GoldenTicketAwards.com.
Back to news