09-11-2021
NEW 2022 - VEKOMA COASTERS ANNOUNCED AT ENERGYLANDIA!
In 2022 our client Energylandia in Poland will open a new themed area called "Sweet Valley" which will also feature roller coaster #18 and #19 that are both manufactured by Vekoma Rides Manufacturing B.V. The Dutch design company Jora Vision is responsible for the conceptual design and master plan.
The new "Sweet Valley" themed area takes Energylandia guests to a twisted, colorful village filled with super-sized sweets. Giant cakes and cookies, as well as oversized candy canes and lollipops, will be on every corner in the area. The "Sweet Valley" will eventually house a total of 8 rides.
The biggest attraction in "Sweet Valley" will be the "Choco Chip Creek" Mine Train". With 55 km/h this roller coaster runs along its 1,200-meter-long and 16.5-meter-high track past giant rocks from which chocolate sprouts. A ride on this family-friendly ride will take about 3:30 minutes in total.
On the edge of "Sweet Valley" will be "Honey Harbour" - a Kalypso Family Coaster. With a maximum speed of 46km/h, 11.7 meter-high track and maximum gear of 2.9G, this ride offers enough excitement for children, teens and adults to create a great and unforgettable family experience!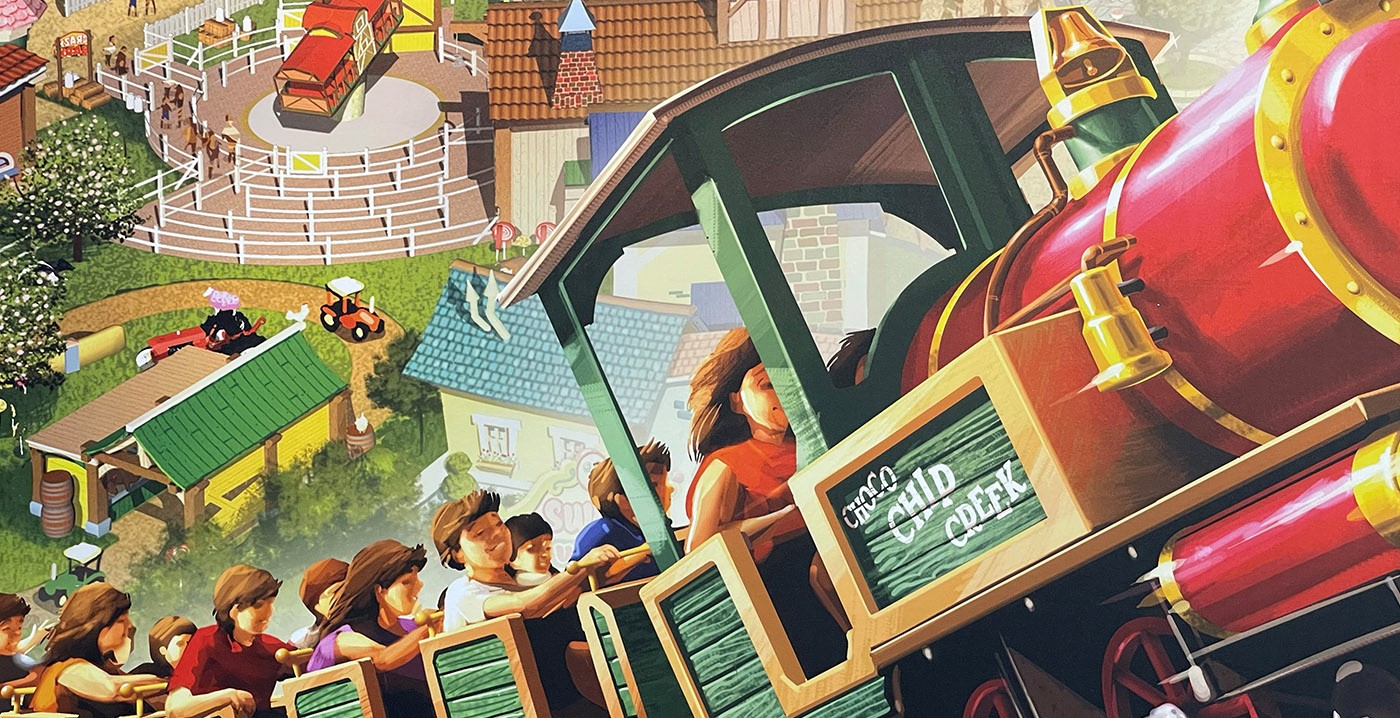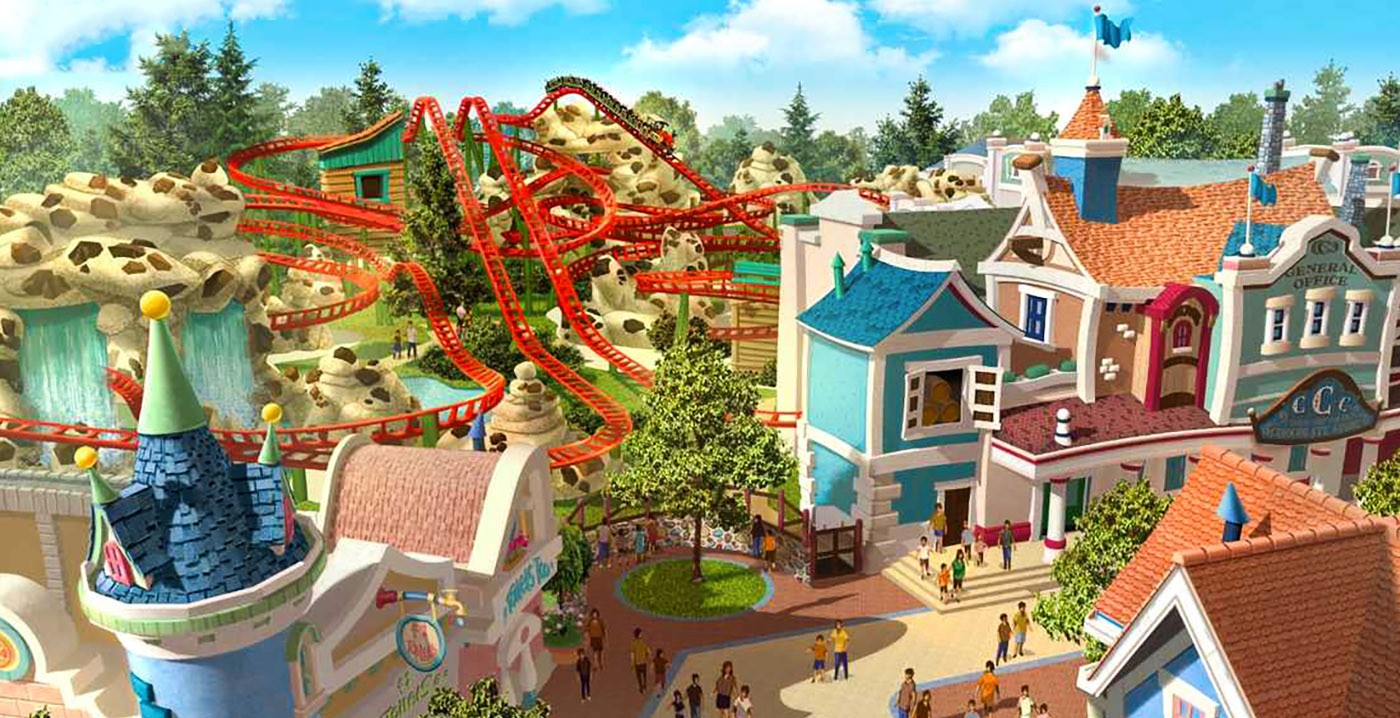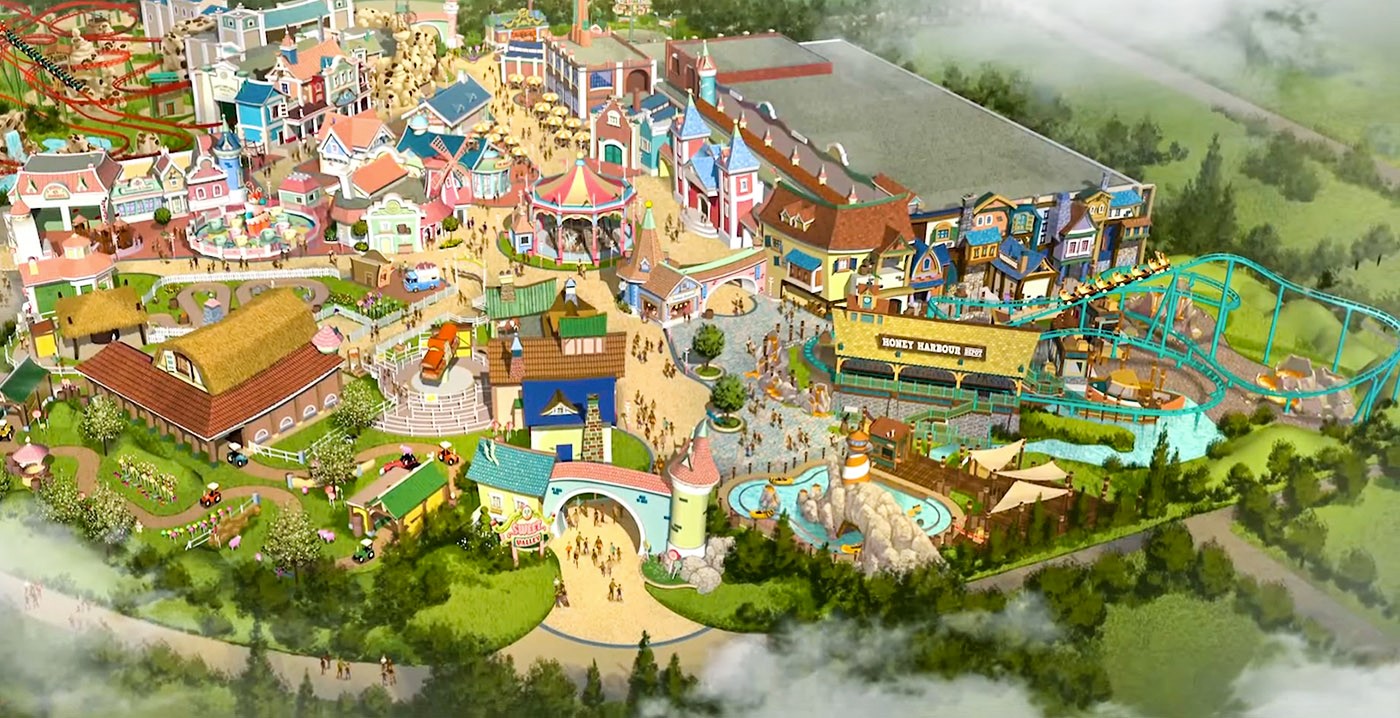 Back to news