23-06-2021
NEW VEKOMA COASTER FOR FÅRUP SOMMERLAND
Fårup Sommerland, one of Denmark's biggest amusement parks located in northern Jutland, has today unveiled Fønix (Phoenix), a brand-new roller coaster designed to be the largest, fastest, and probably the most exciting amusement park ride in the country. The ride will stand at 40 meters tall, reach speeds of up to 95 kilometers an hour, feature the world's first "stall loop" element, and have more airtime than any other amusement park ride in Scandinavia.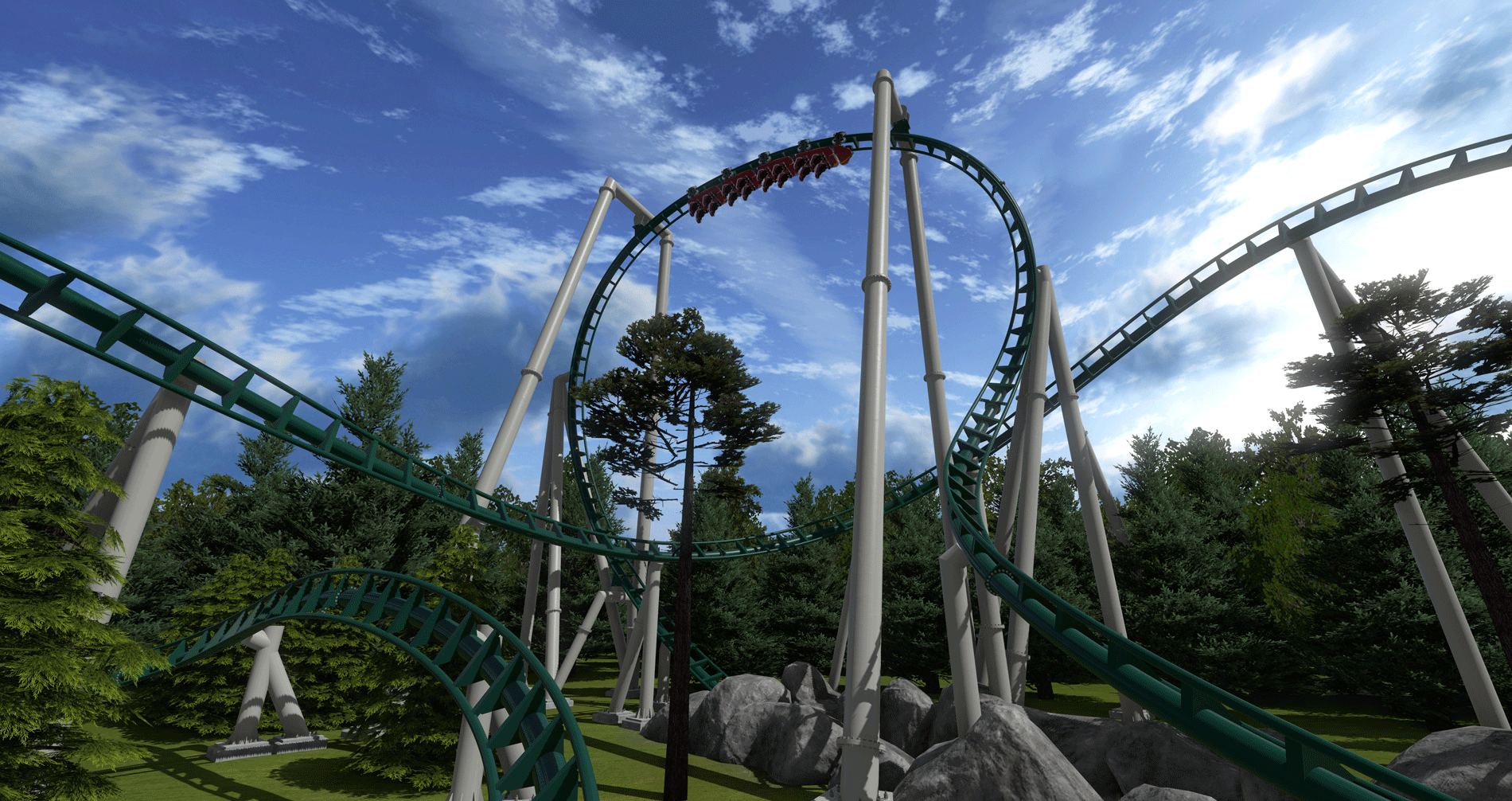 Fårup Sommerland is expecting Fønix to rise up and overlook the entire park by April 2022. Guests will soon experience its thrilling twists, turns, drops, and loops at speeds of up to 95 kilometers per hour, making it both the largest and faster than any other roller coaster in Denmark.
"This is an historic day for us here at Fårup Sommerland," says Niels Jørgen Jensen, CEO of Fårup Sommerland. "We are extremely proud to finally unveil our plans to develop and build Denmark's largest and fastest roller coaster, which will be ready for our guests next year. We've been working on it for a long time, and I look forward to see our guests enjoying what it has to offer".
Fønix will also be the first roller coaster in the world to feature a "stall loop" - a spectacular world first element combining the all-time favorite classic looping with the inverted stall into one new unique element. In this new element the train is forced into an overhead position by half a loop followed by an inverted camelback where the riders experience a period of 2.5 seconds of weightlessness before entering the second half of the loop combined with a twist.
Justin Garvanovic, the founder of the European Coaster Club, calls Fønix an exciting and significant addition to Fårup Sommerland. He believes many of the world's roller coaster enthusiasts will be attracted to what Fønix has to offer, and the stall loop in particular.
"A ride of this nature is simply wonderful news for us here in Europe. The days of looking jealously west at parks in the US are over, and it's rides like Fønix that are responsible for this.", says Garvanovic. "It's rare nowadays to find something new anywhere, let alone on a roller coaster. Fønix's Stall Loop is just that - something new. It will combine both positive G-Forces and Zero G Force, a perfect combination. I can't wait to try Fønix and the Stall Loop, it should be exquisite."
The king of Scandinavian airtime
With a height of 40 metres, a total length of 905 metres, and 14 different elements such as drops, loops, and twists, Fønix is set to be Denmark's longest loop roller coaster with more airtime than any other Scandinavian amusement ride.
"This is one of the first times the world gets to see and experience a truly unique roller coaster design. We expect the stall loop, as well as all the other exciting Fønix elements, to become a magnet for many roller coaster lovers and enthusiasts all around the world," says Niels Jørgen Jensen. "At the same time, we also encourage Danish and international guests to come and experience Fønix. We promise it'll be a breathtaking and fun ride you won't forget".
Vekoma Rides, one of world's largest roller coaster manufacturers, is the brains behind Fønix's unique design and construction. Total investment of this project is approximately DKK 100 million (EUR 13 million), making it the park's largest-ever single investment. The second largest was back in 2013 when roughly DKK 44 million (EUR 5.9 million) was invested into building Orkanen, a popular suspended family coaster.
According to Niels Jørgen Jensen, CEO of Fårup, this investment will likely be one of the biggest in the Danish tourism industry for 2022, something he believes is necessary to attract guests and tourists back to Denmark.
"The tourism industry has been hit hard by the pandemic. It's extremely important for big tourism players like ourselves to invest in new and exciting attractions. This will ultimately create long-term competitive advantages, which will ultimately push the industry back on to safer ground during and after the pandemic", says Niels Jørgen Jensen.
Thrill-seekers visiting Fårup Sommerland can already catch a glimpse of Fønix taking shape. Niels Jørgen Jensen expects it to be ready and fully operational by April 2022, and welcomes all guests, far and wide, to experience Denmark's largest and fastest roller coaster.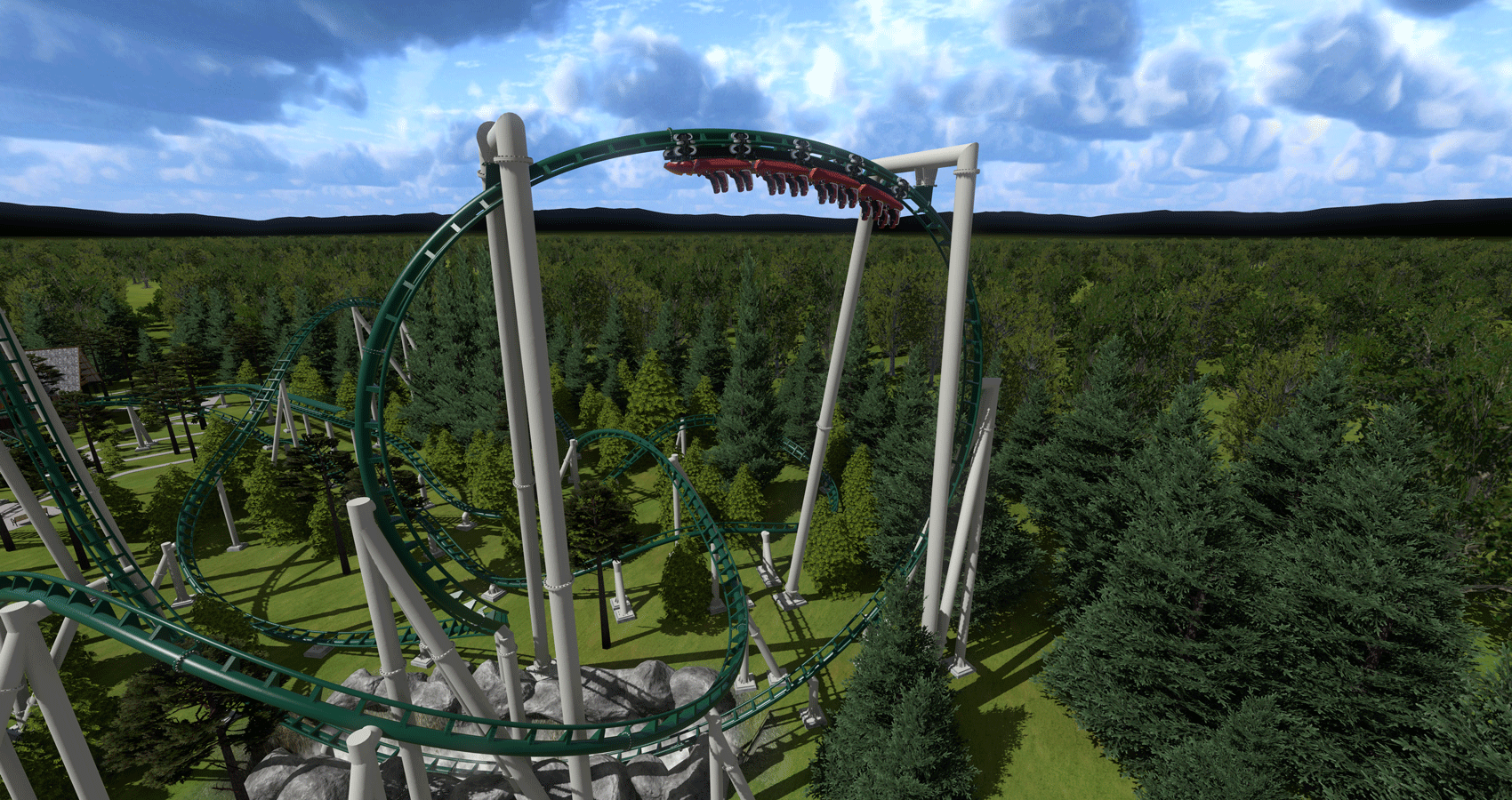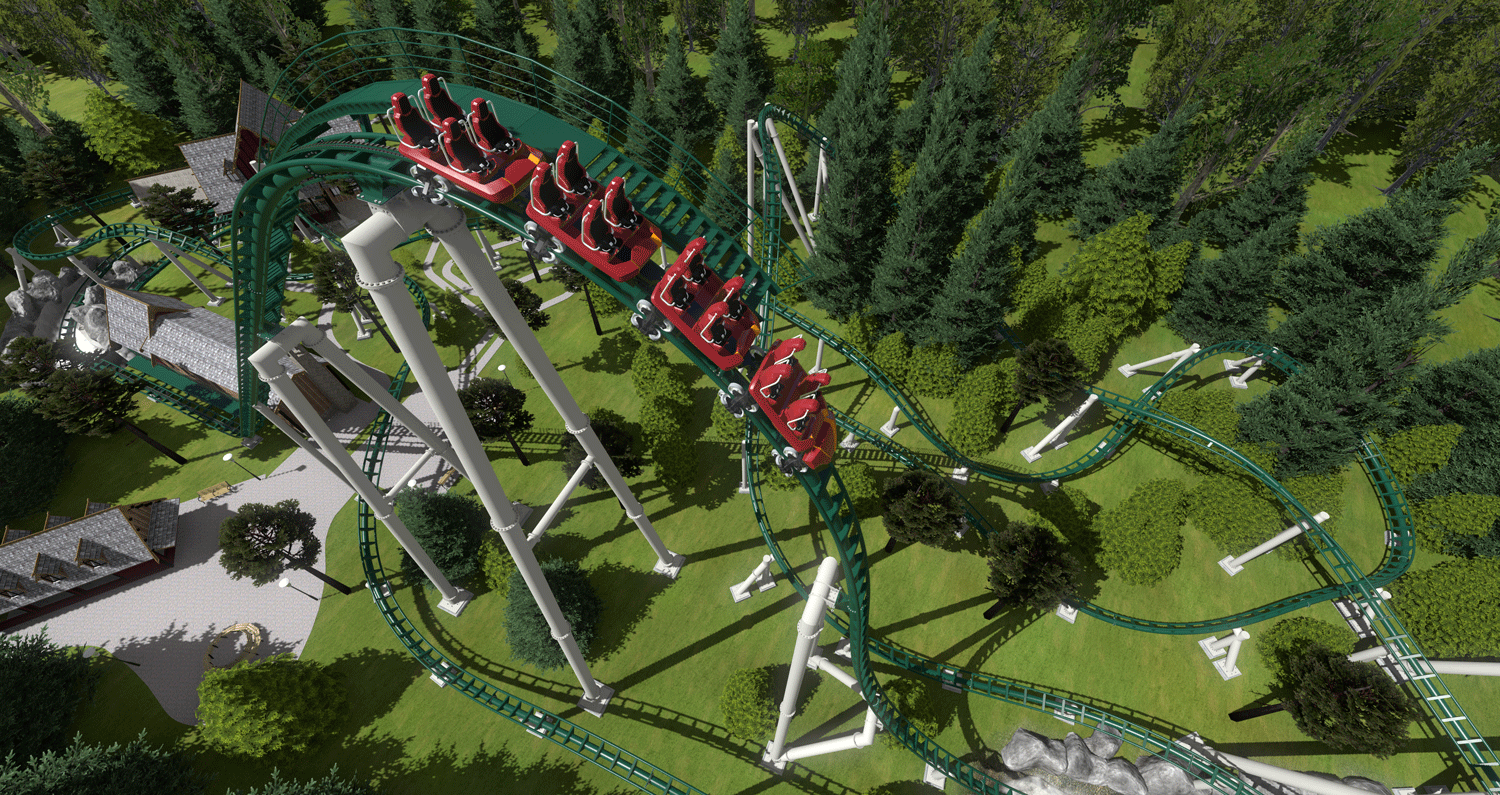 Facts about Fønix:
Denmark's largest roller coaster at a height of 40 metres and a track length of 905 metres.
Denmark's fastest roller coaster, reaching speeds of up to 95 kilometres per hour.
World-first roller coaster "stall loop", exposing them to negative G-forces while travelling upside down in a loop.
14 different elements spread across its 905-metre track and will have more airtime (negative G-forces) than any other roller coaster in Scandinavia.
Total investment of the Fønix project is almost DKK 100 million (EUR 13 million), which is the largest investment in Fårup Sommerland's 46-year history.
The second largest was made in 2013 when the park invested DKK 44 million (EUR 5.9 million) into building Orkanen.
Dutch roller coaster manufacturer, Vekoma Rides, is the manufacturer behind the design and construction of Fønix.
Build on 170 foundations, and it will require 130 truck hauls to transport Fønix to Denmark.
About Fårup Sommerland:
Fårup Sommerland is one of Denmark's longest-standing amusement parks. Established in 1975, the park celebrated its 45th anniversary in 2020, boasting approximately 600,000 guests each season with a guest satisfaction rating of 99 per cent. The park was ranked in the top 3 European amusement parks four years in a row (Kirmes, 2015, 2016, 2017 and 2018) and in the top 3 best amusement park services in the world twice (IAAPA, 2015 and 2016). The park also won awards for the Nordic region's best amusement park twice in 2018 and 2019 (barnsemester.se). In 2020, the ride Saven was given the best roller coaster in Denmark award. Fårup Sommerland's vision is to provide its guests with the ultimate experience for families throughout the Nordic region and beyond, staying dedicated and committed to its slogan, "The greatest experiences are the ones we have together".
Back to news