09-03-2020
TRIPSDRILL LAUNCHES 2 UNIQUE VEKOMA COASTERS!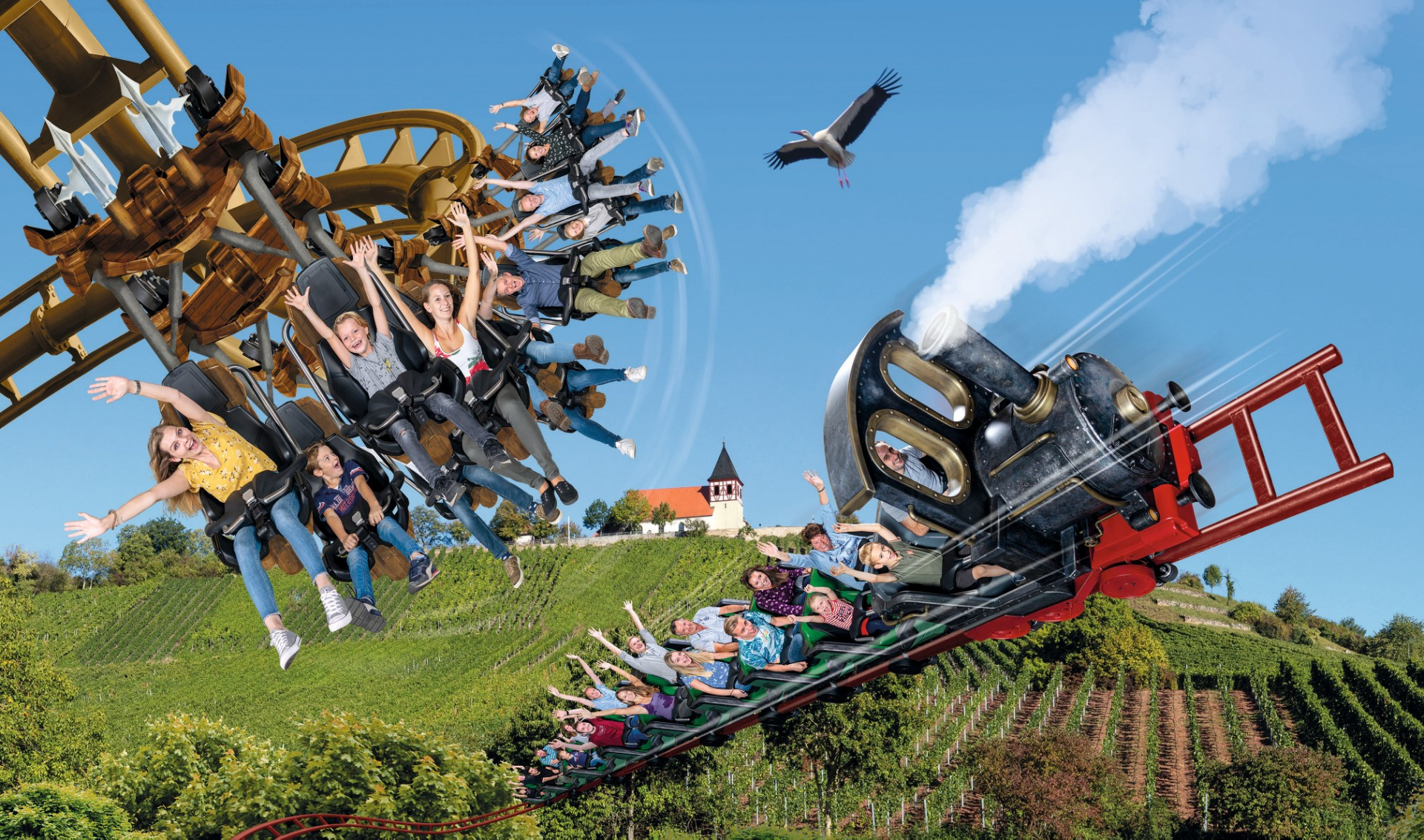 This year, Germany's Erlebnispark Tripsdrill opens two unique Vekoma Rides rollercoasters: A Family Boomerang Coaster named "Volldampf" ("Full Steam Ahead") and a sensational Suspended Thrill Coaster with the name "Hals-über-Kopf" ("Head Over Heels"). The two coasters feature a unique intertwined layout, crossing each other several times. Thematically, both rides have a regional reference. The Family Boomerang, on which the train runs forwards and backwards, is designed in the style of a 19th century steam locomotive, inspired by a famous Swabian folk song. The theming of the Suspended Thrill Coaster refers to the local heroic story of the "Sieben Schwaben" ("Seven Swabians"). This spectacular rollercoaster is more than 30 meters high and features numerous inversions, airtime moments, sharp turns and twists at a top speed of 80 km/h – a unique prototype installation worldwide!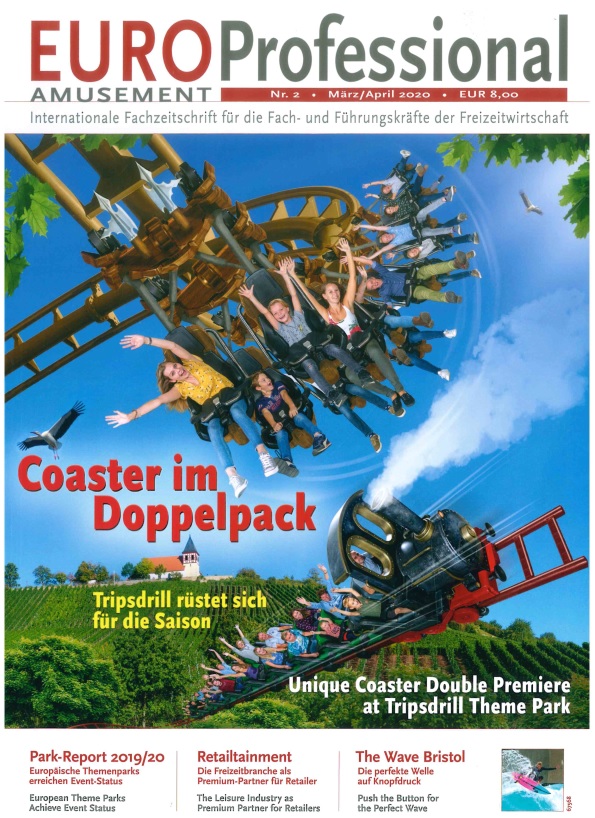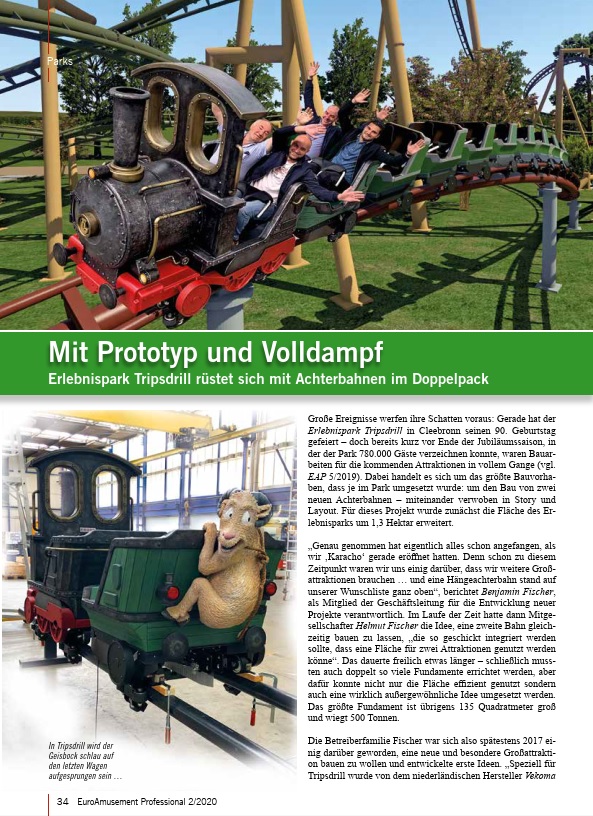 Petra Probst of EuroAmusement Professional Trade Magazine had an interview with Helmut, Roland and Benjamin Fischer.
Read the full cover story: https://www.eap-magazin.de/21-Magazine/56-Current-Issue,0.html
Back to news